Top 20 Videos of 2016
Every year, it has been a tradition to post up on the site the Top 20 Videos from the past year, on my YouTube Channel.
Starting today, I'll post 5 videos, and put up 5 more every day or so.
I noticed a few patterns in the countdown this year:
Feats and Training videos fell short of the list, for the most part. I guess I need to try and spice up my videos a bit to make them more popular.
Q&A Videos and Cook with Napalm Videos seem very popular. They make up close to half, if not more of the countdown.
Arm Training Videos are very popular. There are several vids that feature arm training lifts, feats, and tests, and make up a good percentage of the countdown.
Gripmas 2015 videos were extremely popular. Many of the clips and highlights from Gripmas 2015 got 4-digit views this year.
Videos featuring other lifters surge in popularity. You'll see videos from many other lifters on this countdown, including my partner, Luke, as well as Juha Harju, famoust gripper guy, Paul Knight, and Kody Burns, who set a new world record in the Two Hands Pinch at Gripmas.
I hope you enjoy the countdown, and the information can help you finish out the year on a strong note and make 2017 your strongest year ever.
Top 20 Videos – 2016
20. Dude Love Crossover Double Blob Lift – 709
This is one of the few feat videos on the Top 20 List, and I think it is the only time this feat has ever been done. It is named after Dude Love, a wrestler from the late 90's WWF, who would do the criss-cross hands boogie dance, or whatever it's called. This is a feat that feels very weird, and increases the difficulty quite a bit. Try it out and let me know what you think.
19. Meeting Juha and Arto for the First Time – Living Legends – 708
This is probably my favorite video on the countdown. It meant so much to me to be able to meet Juha and compete with him at the Living Legends competition. It's a day I'll never forget. You'll see Juha later on in the countdown as well.
18. Strongman Training – Log and Giant Dumbbell Press – 709
I didn't take the time to do much training outside this year, and the times I did, I didn't shoot much video, but this clip is one of the few videos I put up this year from my outside training, and it registered in the Top 20. This one features the Giant Dumbbell that we plan to sell through the store in the New Year. It's shot-loadable, and is a Beast to train with. What an awesome time!
17. Paul Knight – GHP#7 x 10 Reps – 739
We made several trips to Paul Knight's this year, and I think we finally started to rub off on him, because he's been dabbling in Grip again. In this video, which I was lucky to snag, he grabs a GHP #7 and casually reps it out for a set of 10. Unreal.
16. Juha Harju – Old School York 45's Pinch – 765
Leading up to Living Legends, I asked Juha if he wanted me to bring anything with me for him to try that he didn't have in his gym. His only request was the Old School York 45-lb Plates. He put together a lengthy cycle of training in preparation for his encounter with them, and was indeed successful in pinch-lifting them, becoming only the 4th or 5th person ever to do so.
15. Sick Muscle Building Finisher for Back and Triceps – 775
On Fridays, my adult guys train with me, and we usually do a Yoke training workout consisting of Back, Triceps and Traps. We've also begun adding Neck Training in there, as well. I don't generally film too much of these workouts, because we pack a LOT of volume into just 60 minutes, and I don't like monkeying with the camera, but this particular finisher ended up being pretty intense, so I went ahead and set up the camera.
14. 100lb Dumbbell Hammer Curls – STRICT!!! – 847
It's pretty clear that YouTube viewers like Arm Training videos, because there's a lot of them on the Top 20 Countdown this year. Here, I tried out 100lb Hammer Curls. I originally planned on emphasizing this movement during August of Arms this year, but I ended up getting away from it and mainly sticking to the programming. I'd like to focus on it at some point, though.
13. Table Top Curl – 127lbs – Luke Raymond – 1085
With this video, my lifting partner, Luke Raymond, breaks into the countdown. Luke has really put forth a big push in the world of arm wrestling over the last year or so, and it's become clear that he's well gifted, both by his winning performance at WAL Amateur Nationals this year, and by the numbers he puts up on the gym.
12. 3 Tips to Fix Elbow Pain – Tennis Elbow – 1175
What do you do when a guy like Devin Gage asks you to help out his gym members with some methods to fix elbow pain? You get your butt downstairs and shoot a video – that's what! In a way, it kind of sucks that this video is in my Top 20, because it means that too many people are still dealing with elbow pain at the gym. If you've been suffering with elbow pain, be sure to check this video out.
11. Gripmas 2015 – Jedd Johnson Medley – 1243
I included the videos from December 2015 in the countdown, because they wouldn't have qualified for the countdown last year, and there were many clips from the Gripmas Carol contest that ranked in the Top 20. The first one is my Medley run. I was able to seal the victory on the overall contest with this run, as I finished first in this individual event. It breaks my heart that I had to miss Gripmas 2016, due to dealing with my crappy back injury.
10. R.I.P. Vasily Alexeev – Cooking with Napalm – 1357
I have to admit, Clickbait on Facebook got me for this one. I saw a news headline that Vasily Alexeev has died earlier this year, and I totally forgot that he actually died a few years back, until it was pointed out to me by a YouTube viewer. Apparently, many people didn't realize this that watched the video, because there were a lot of comments saluting him from viewers. Either way, I was able to put out a bit of dedication video and talk about a key time in my life where I began transitioning from just muscle building training to strength training.
9. Kettlebell Swings – Russian or American – What's Better? – 1479
Kettlebell training is extremely popular, and even though it's been several years since I had an active Kettlebell Certification, I still get questions about Kettlebell Training. For this video, I was asked by a viewer if I preferred the Russian or the American style of Kettlebell Swing.
8. Ivanko Super Gripper – Gripmas 2015 – Various Competitors – 1518
Another video from Gripmas 2015, this one shows several attempts on the Ivanko Super Gripper event. The gripper had a flash light mounted on it, and the objective was to close the handles so that the light turned on. As the handles moved close enough together, the power button would be depressed, you'd hear a click, and the light would turn on. It had to go on though – if it just bumped the button, or didn't strike it hard enough to turn the light on, it was considered a miss.
7. The Wrist Wrench vs The Rolling Thunder – 1655
In the world of Grip Sport, probably the most well-known thick bar training handle is the Rolling Thunder from IronMind. However, in recent years, many more rolling handles have shown up on the market. One of them, the Wrist Wrench, is marketed primarily to Arm Wrestlers for developing wrist strength and finger pressure. In this video, I talk about it's application to Grip enthusiasts, and especially for training to lift the Inch Dumbbell.
6. Kody Burns | New World Record 274.85lbs | Two Hands Pinch – 1702
Another highlight from Gripmas 2015, in the video below, Kody Burns sets a new all-time World Record in the Two Hands Pinch Lift with nearly 275lbs.
5. Arm Wrestling Training | The Mighty Hand Trainer from Stronger Grip – 2557
There's no doubting the rise in popularity of Arm Wrestling, ever since the show, "Game of Arms," came out. The last couple of years, many of my top videos have had to do with Arm Wrestling. This one shows Luke working with one of the arm wrestling tools that Ryan Pitts of Stronger Grip puts out, the Mighty Hand Trainer. This kind of training, a cumbersome object attached to a band, is a lot of fun. You get a good grip stimulus, along with plenty of forearm and upper arm work. Very fun stuff.
4. Gripmas 2015 – Trying 2x25kg Plate Pinch – 2617
One of the most difficult plate pinching feat involving just 2 plates is the 2x25kg plate pinch. Juha Harju was the first to do it, then Bob Sundin did it, and at Gripmas Kody Burns did it. Below, you'll see he pinches them and then holds them, braced against his leg. Jake Sahlany and I tried them as well, and got decent breaks, but the pull to lockout just wasn't happening for me, as my hands were tired and my thumbs were very irritated already.
3. Is Wrist Roller a Waste of Time – 2680
I ended up addressing a couple of controversial topics this year, and this is the first one to appear on the countdown. I've had lots of people push back on this, but I stand firm on my stance that the Wrist Roller, specifically the kind where you stand there and hold the wrist roller out away from you, is a complete waste of time for building grip strength, plus it can be very hard on the shoulders and elbows. It's a much better idea to use a rack supported wrist roller, where you're not limited by how much weight your arms can hold up. In fact, a rack supported writ roller allows you to roll well over 100lbs, which is enough weight to produce suitable grip strength adaptations, and not just pumping the forearm full of blood with light weights.
2. What is the Best Home Gym Flooring? | Save Money on Home Gym – 5988
It's disappointing to me when I hear of people setting up their home gym, and they spend so much money on rubber matting marketed by fitness companies. In so many cases, the "fitness" rubber matting is severely over-priced, when in reality, horse/cow stall mats are practically the same exact thing, they work just as well, and they are a fraction of the price. I also talk about the underlying layers of wood that set on the floor to protect the concrete.
1. Why Grippers Are a Waste of Time – 15168
And we wrap up the countdown this year with my
There you go – the Top 20 Videos is complete. I want to thank each and every one of you for watching my videos throughout the year, and for following the countdown over the last week or so.
What was your favorite video on the channel this year? Post in the comments below.
All the best in your training.
Jedd
Check Out the Top Videos from Previous Years?
Top 20 Videos from 2015
Top 20 Videos from 2014
Top 10 Videos from 2013 – Just shy of the Top 10 (11-15)
Top 10 Videos from 2013 (6-10)
Top 20 Videos from 2013 (1-5)
Top 10 Videos from 2012
Top 10 Videos from 2011 (10-6)
Top 10 Videos from 2011 (5-1)
Grip Strength and Strongman Feat DVDs: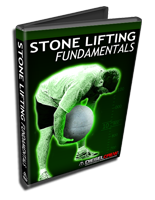 Or you can check out my complete catalog here: Complete Diesel Product Catalog
Articles You Might Also Like:
Tags: grip strength, grip training, hand strength
58 Responses to "Top 20 Videos of 2016"
Leave a Reply