Friday, September 29th, 2017
Yoketober 2017
In 2014, I began doing month-long periods of specialization training to bring up specific parts of my body.
After doing August of Arms in August and Legtember during September, I was getting messages every day from people asking me to set them up with similar programming.
So, once October hit, I knew it was time to put something more formal together, and with that, Yoketober was born!
That was without a doubt one of the funnest months of training I've ever had, and I must say I thought I saw some pretty darn good gains too!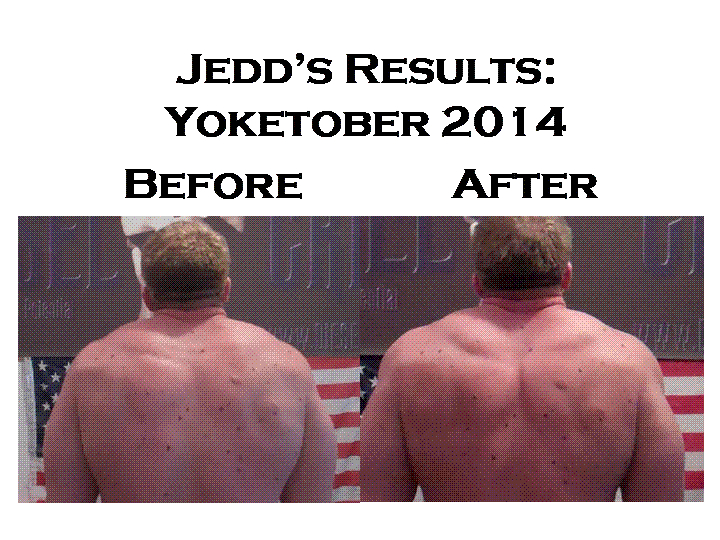 Since then, Yoketober has been a staple of my training, every Fall.
But this year, I wanted to shake things up.
I wanted to go through Yoketober, totally disassemble it, and put it back together to breath new life into it.
And now, I honestly feel that Yoketober is the best it's ever been.
So, I'm having a special sale for the last few days here in September, so you can get the new and improved Yoketober for a special price.
And, if you have picked up Yoketober in the past, I've got an even better deal for you – all you need to do is contact me through email, Facebook, etc, and we can set it up.
You're gonna love Yoketober, and the massive gains that come along with it.
Thanks and all the best in your training.
Jedd
Click the Yoketober Banner Below to Start
Building Big Traps, Meaty Shoulders and a Thick Upper Back!