Getting Fit and Healthy in 2010
Book Review: HARDCORE CIRCUIT TRAINING FOR MEN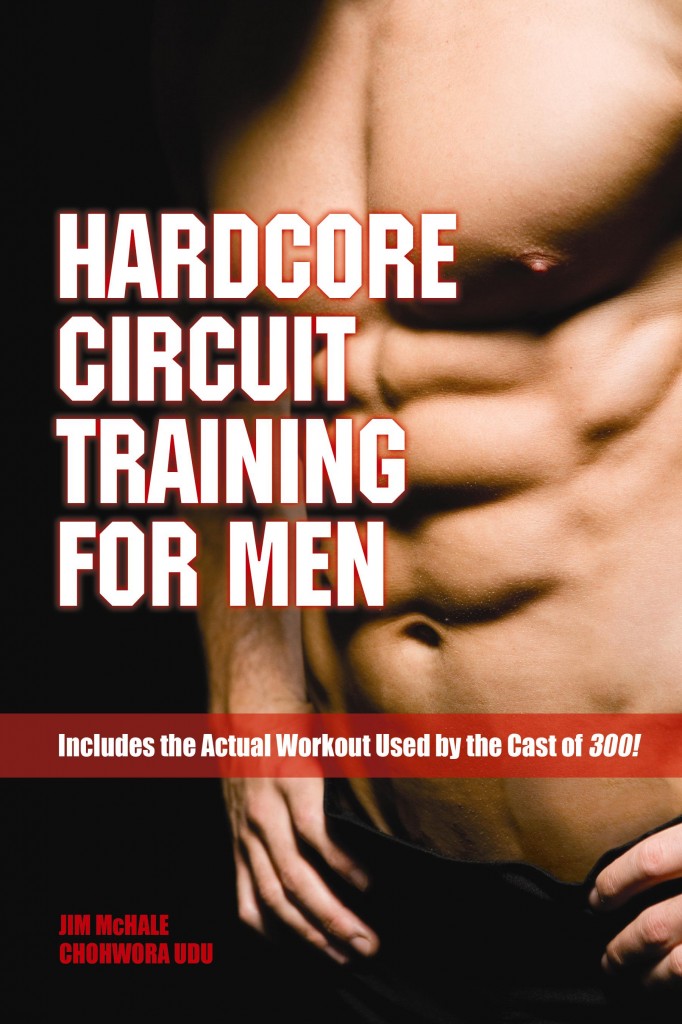 With obesity, heart disease, strokes, diabetes, and other unsafe and unhealthy statistics continuing to climb it is extremely important that we all begin taking action right now in order to avoid a possible health catastrophe down the road.
Who wants to die before their kids do because they ate their way to a heart attack before the kids graduated high school? Nobody that I know of has ever set that goal.
But unfortunately, the fact remains that too many Americans are working toward just that because of decisions they are making on a daily basis.
The solution to these problems is comprised of two simple words.
DIET and EXERCISE
The subtle combination of a sensible dietary approach and regular calorie-burning and stress-reducing exercise can get us all back to where we need to be as far as our health and fitness levels.
Unfortunately, many of us are too quick to jump too conclusions and let poor excuses stand in our way:
I don't have enough time to get to the gym

Work is too stressful to punish myself in a workout

My family demands too much out of me

I don't have the money to buy good equipment

I don't know how to build good equipment

I don't know how to work out correctly

I have to run my kids back and forth all the time
The list of excuses we come up with is just about endless. As they mount up, it can be easy to start to think that we can't accomplish the goals we need to in order to stay healthy.
Enter Jim McHale and Chohwora Udu
Jim and Chohwora have authored a book called Hardcore Circuit Training For Men. After reading their book, I can see that they designed it in order to smash all of the above excuses and get men back into shape and on the road to another 20 to 40 healthy years of life.
Here are ten things I like about Hardcore Circuit Training For Men
1. Their Credentials Tell Me They Know Fitness Forget a bunch of letters behind their names. That's not what I am talking about. Jim's an ex-amateur boxer – boxers are some of the best conditioned athletes in the world. He's also an Ironman Triathlon runner and even did the 190-km Libyan Challenge Desert Race. What is more intense than that? Chohwora was also a professional fighter and has extensive experience working with people on fitness.
2. Honesty from the Start These guys don't promise you a magic formula. They tell you right away that you are going to have to work hard to get the benefits and monitor your nutrition, rest, and recovery.
3. Confronting Excuses From the beginning these guys tackle the excuses that are already floating through your head in the very first chapter of the book.
4. Do the Workouts at Home – Most of these routines can be done right in your own house or in your lawn. Don't have a bench for the Bench Workout? Use a box or other similar replacement object.
5. Video Demonstration Links. The illustrations in the book should be able to show you everything you need to know in order to perform the movements safely, but in case you need more, the book has links to video demonstrations.
6. Easy to Read Exercise Descriptions – No little text you have to squint to see. The book contains only short and concise paragraphs you can read in a minute or less.
7. Easy Workout Blocks – The book has a dozen structured routines for you to choose from. Use the pre-arranged circuits or break them up and do what you want for variety.
8. Short and Simple Workouts – As stated in the book, you can easily fit the workouts into a lunch break.
9. Swim Circuit – Can't handle the stress on the joints? Deload for a workout and try the swim circuit.
10. Printable Workout Templates – You can log onto a special page and print them out for easy workout tracking based on the specific exercises in the book.
Hardcore Circuit Training for Men is a great book to get you back into shape. I have been training for many years, but in 2010 I am making one of my goals to be more athletic. I will be doing more unilateral work, more preventive work on my shoulders, back and grip, and lots more cardio and metabolic work. I plan on using some of the workouts designed in Hardcore Circuit Training for Men to help me out with the latter.
Thanks to Chohwora and Jim for producing this book and thanks to David Price for sending me a copy to review. You can get your copy at SportsWorkout.com and bookstores nationwide on January 1st.
Click the links below see get a sneak peak inside the book.
Table of Contents
The Bench Workout
All the best in your training,
-Jedd-
Articles You Might Also Like:
Leave a Reply