Complete Diesel Crew Product Catalog
---
If you want to get the absolute best results from your training and most complete information available
on the subject, you've come to the right place.

Below you will find all of the products offered from Diesel Crew and The Grip Authority, listed in alphabetical order.
To save on shipping, be sure to add multiple titles to your cart.

Any questions, please do not hesitate to write! Thanks and all the best in your training,

-Jedd-
---
Art of Scrolling Steel DVD Set
Oldtime Strongmen, such as the Mighty Atom and Slim "The HammerMan" Farman, have always been known for the sculptures they produced out of steel bars.

Two modern-day strongman performers with a love steel bending, Bud Jeffries and Jedd Johnson, team up to bring you the world's foremost resource on scrolling steel.

Bud and Jedd show you how to make things such as steel paperweights, steel house plants, Christian fish, and many other classic strongman scrolls.

Streaming Video: $39 Hard Copy: $49 + S&H


Click here for more info: The Art of Scrolling Steel
---
August of Arms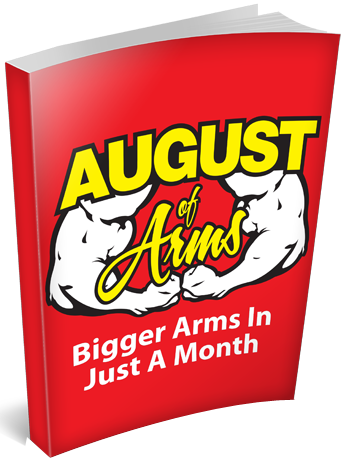 Are you ready to build a set a of powerful guns?
Would you like to add an inch or more to your arms in just a month's time?
Then get ready for the most intense month of arm-specialization training you've ever experienced.

August of Arm includes:
31 full arm workouts
69 different exercisesD
Daily Stretching Batteries for maximized growth and recovery
Video demonstrations for every single exercise




If you're ready to blow up those biceps and transform your triceps, get this program today!


Just $37
Click here for more info: August of Arms
---
Basics of Grip Training and Strongmanism
Get FASTER RESULTS in your Grip Training.

Learn how to do Feats of Strength QUICKER with Fewer Injuries.

Learn the fundamentals of Grip Training and Feats of Strength with this 2-DVD Set totalling nearly 4 hours, with all of the footage from the small-group seminar I held in March, 2016.

Topics covered: Grippers, Plate Pinching, Euro Pinch, Block Weights, Thick Bar, Support Grip, Feats of Strength, Card Tearing, Steel Bending, Injury Prevention, Recovery, Programming and MORE!

Streaming Video: $34.95 Hard Copy: $44.95 + S&H


Click here for more info: Basics of Grip Training and Strongmanism
---
Block Weight Training DVD
This DVD is the go-to resource for Block Weight Training.

"Block Weights = Hand Strength." A direct quote from John Brookfield, one of the biggest pioneers of Grip Strength Training in North America.

Showing you training methods and techniques for all forms of Open Hand Training, such as the Blob, Hex Blocks, Plate Pinches and Odd Objects, you will learn the absolute best ways to train for serious hand strength.

Streaming Video: $29 Hard Copy: $39 + S&H


Click here for more info: Block Weight Training
---
Braced Bending DVD
It's time to learn how to destroy EVERYTHING in your path.

From frying pans, to steel bars, to horseshoes, and wrenches, there's no feeling quite like taking a perfectly good tool and destroying it with you rmighty hand and wrist strength.

Jedd teams up with Mike "The beast in the East" Rinderle to show you everything you need to know about how to braced-bend short, long and mid-range steel, as well as odd object bending like a champion.

It's fun to destroy things with your bare hands - start today.


$49 + S & H
Click here for more info: Braced Bending
---
Cadence Based Gripper Training
Frustrated with your lack of progress on grippers?

Get your hands on this 8-week Gripper Training Program that approaches Gripper Training in a different way.

No more endless sets and countless reps. No more volume for the sake of volume.

CBT helps you close bigger grippers by training the powerlifters increase their Bench, Squat and Deadlift, systematically improving technique and eliminating weakness through purposeful work loads and drills.

Includes a full program for both beginners and advanced gripper training, a log sheet, and more.


Full Program Just $34.95
Click here for more info: Gripper Training Program
---
Call to Arms
Do you want to add size to your arms? Of course you do - EVERYONE does.

Jedd Johnson teams up with Strength Coach and owner of Game Changer Gym, Joe Meglio, to bring you a complete arm training program that will help you build bigger arms while bringing up your arm strength as well.

After all, if you're gonna pack on size, you might as well have the strength along with it, right?

Are you ready to answer the Call to Arms? Bigger Arms in just 60 days...GUARANTEED!


Just $27
Click here for more info: Call to Arms Training
---
Card Tearing eBook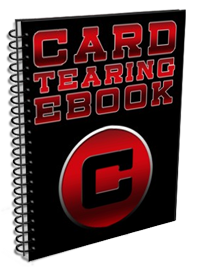 One of the classic feats of strength, ripping a deck of cards is a benchmark feat of the oldtime strongmen.

This ebook will walk you through various styles of card tearing, so you can see where you stand now, and eventually master them all over time.

The extensive exercise library will show you how to build hand strength that will rival the oldtime greats.

With all of the information you're about to get, it's only a matter of time until your shredding full deck of cards in a flash.


Just $29.97
Click here for more info: How to Tear Cards
---
CRUSH: Total Gripper Domination
The biggest obstacle standing in the way of closing your goal gripper has nothing to do with your program, how often you train, or how many grippers you own.

Your biggest problem can be summed up with one word: TECHNIQUE.

Something as simple as how the gripper is positioned in your hand can determine whether you'll close a gripper or not.

It doesn't matter how hard you training, how many grippers you have, or the machines you buy, if your technique is off, you'll never close monster grippers.

Get this video today and FINALLY start seeing progress with your gripper training.

Streaming Video: $39 Hard Copy: $49 + S&H


Click here for more info: Gripper Training DVD
---
Deceleration Training: How to Prevent ACL Tears
One of the most common season-shortening and career-ending injuries in the morning is preventable - the ACL Tear.

In this DVD, you'll learn the easy-to-implement and time-tested protocol Jerry Shreck, Head Strength and Conditioning Coach at Bucknell University, has used with his athletes to drive his ACL injuries down and keep them there for over 10 years.

Perfect for all training situations, from working one-on-one with athletes, to small groups, and larger team settings, Deceleration Training is a MUST for athletes in all stop-and-go sports.

Streaming Video: $39 Hard Copy: $49 + S&H


Click here for more info: Prevent ACL Tears with Deceleration Training
---
Fierce Forearms
A man can't walk around with forearms that look like pipe cleaners - it's time to build monster forearms that would make Popeye jealous, and this Workout of the Month from TheGripAuthority.com can help you get there.

Order now and start attacking your forearms from all angles if you want well-rounded forearm mass:


bigger, thicker forearm flexors
a giant set of brachialis
stronger wrists that don't give way under stress



Just $29
Click here for more info: Build Big Forearms
---
Fixing Elbow Pain
Is Elbow Pain keeping you from reaching your goals in your strength training?

Does it hinder your daily activities, like your job tasks, things around the house, or maybe even holding your child?

Elbow pain injuries like tendonitis, tennis elbow, and golfer's elbow can seem impossible to get rid of it, but with Fixing Elbow Pain shows you exactly how to rehab your elbow pain.

Order your copy of this easy-to-follow program, so you can get back to pain-free living and lifting.


Just $27
Click here for more info: Fixing Elbow Pain
---
Fix My Wrist Pain
Are you hounded by nagging wrist pain? You're not alone. Wrist Pain is one of the most annoying types of pain for lifters and fitness buffs.

In fact, wrist pain can make basic exercises like Push-ups, Pull-ups and other lifts seem impossible.

Get Fix My Wrist Pain and start the full rehab protocol designed by Rick Kaselj, and start using the wealth of preventive methods inside, today.

You CAN get back to pain-free training. Follow this program and see for yourself.


Your Price: $39
Click here for more info: Fixing Wrist Pain
---
Grip Training for MMA Athletes DVD
The grip is extremely important for Mixed Martial Arts.

It can mean the difference between victory and defeat. It can help you apply vicious holds.

And there's no better way to get in your opponent's head than when he experiences your bone-crushing grip.

They'll be fearing you before they've even met you.

Grip Training for MMA shows you how to turn your hands into lethal weapons for MMA competition. Get Your Copy today.

Digital Only: $27 Digital & Physical: $39 + S&H


Click here for more info: Grip Training for MMA
---
Grip Training for Track and Field Throwers
Your hands are the last thing that touches the shot, javelin, discus and hammer when you throw them and any pain, weakness, or injury in your hands will little-by-little undermine all the work you put into your throws.

It doesn't matter how much you've worked on technique, how strong your legs are, how fast you can move, if your hands are weak or beat up, they'll shoot a hole into everything else that's going on.

Doing the right grip-strengthening work will MAXIMIZE your throwing power. Focusing on proper injury-prevention methods will keep you going strong the whole season long.

That means more PR's and top finishes this year.

ALL OF THIS is why you need to get your hands on this video...

Streaming Video: $37 Hard Copy: $47 + S&H


Click here for more info: Grip Training for Throwers
---
Hammering Horseshoes
Learn how to perform the feat of strength that has stood the test of time, Horseshoe Bending, from the Leaders in Grip Feat Instruction, Napalm Jedd Johnson and The Beast in the East, Mike Rinderle.

Discover horseshoe progressions, how to wrap shoes for hand protection and technique demonstrations for kinking, sweeping and crushing them into "S" and heart shapes, just like the greats of old and the best of today.

Imagine the feeling of taking a horseshoe, designed to withstand as big a beating as a horse can give it, and then bending it in seconds. Hammering Horseshoes will show you everything you need to know.


Just $49 + S&H
Click here for more info: Horseshoe Bending
---
Home Made Strength I
Running out of room in your budget, but still want more equipment for your home gym?

Let Jedd Johnson and Joe Hashey show you how to construct 8 bad-ass pieces of equipment that cost a fraction of the price that it would take to buy these from manufacturers - AND GET THE SAME EXACT RESUTS!

Here's a sampling of what you're gonna learn to make:


Rolling Grip Deadlift Handles
Extensor Grip Training Device
Bowling Ball Mace
Home Made Glute Ham Raise
The SICKEST Thick-Bar Axle in the World
...and Much More



Build strength without breaking the bank, with Home Made Strength!

Streaming Video: $17 Hard Copy: $27 + S&H





Click here for more info: Home Made Strength
---
Home Made Strength II: Grip Strength Edition
Do you want strong hands, wrists and forearms, but don't know what gear to buy first?

Why not build your own arsenal of grip training equipment, and start forging a mighty grip at a fraction of the price?

HMS2 shows you how to build 9 new pieces of Grip Training equipment that'll help you build grip strength that you can use in the gym, on the field, on the court, or on the mat!

Check out what you're gonna learn to make:



* Dynamic Thumb Squeeze Box * Adjustable Pinch Device * Modified Thumb Clamp
* Thick Bar Dumbbell * Extensor Bucket from Hell * Napalm's Nightmare * Loading Pin
* Deloading Device * Gripper Plateau Buster

Streaming Video: $14.97 Hard Copy: $24.97 + S&H


Click here for more info: Home Made Strength II
---
How to Lift the Inch Dumbbell
Thomas Inch was a traveling, performing Strongman from England in the late 1800's.

One of his signature feats of strength was the "Unliftable" Inch Dumbbell, a mighty hunk of cast iron weighing 172lbs with a handle as thick as a soda can.

To this day, lifting the Inch Dumbbell remains one of the biggest goals on grip strength enthusiasts' bucket lists.

This full-length video shows you proper Inch Dumbbell lifting technique, a host of high-impact thick bar training drills, as well as an introduction to some of the most widely used grip training implements for developing the strength to pick up this mighty dumbbell.

Streaming Video: $24.95 Hard Copy: $29.95 + S&H


Click here for more info: How to Lift the Inch Dumbbell
---
How to Make Atlas Stones with Slater Stone Molds
There's nothing worse than investing in stone molds, buying a bunch of concrete, and going through all the trouble of building atlas stones, only to find out that after all that work, you got the mixture wrong, and all you're left with is a giant boulder that flakes apart every time you grab and cuts up your forearms, leaving them looking like ground beef when you're done.

Let Steve Slater, the man who's made more atlas stones than anyone else walking the Earth, and made stones for the strongest athletes in the world, show you exactly how the process is done.

Soon, you'll know all the ingredients you need for making atlas stones, plus all of the tips and tricks for making top quality atlas stones you can be proud of in your training.


Just $29.95 + S&H
Click here for more info: How to Make Atlas Stones
---
Intro to Strongman DVD
Are you ready to start training to be a brute strength powerhouse?

Then it's time to start training like the strongest, most powerful athletes in the world - competitors from the sport of Strongman.

With this DVD, you'll be introduced to the primary lifts of Strongman Training by two of the most experienced strongman teachers, Jedd Johnson and Steve Slater.

With over 20 years of Strongman training combined, soon you'll master the following strongman events as well: the Tire Flip, Log Lift, Atlas Stones, Farmers Walk, Odd Object Lifting, Yoke Carry and MORE...


Just $29.95 + S&H
Click here for more info: Strongman Training
---
King Kong of Grip Workouts
This Workout of the Month from TheGripAuthority.com, is actually 4 Workouts in 1 Product.

You'll get a complete workout for each of the following events/implements:

(1) 1 Hand Pinch on the Adjustable Pinch Device
(2) FBBC 2.5" Crusher
(3) IronMind Little Big Horn and
(4) Grip Topz Hub



Click the button below to get all 4 Workouts in 1!




Your Price: $17
Click here for more info: King Kong of Grip Workouts
---
Lever Bigger Hammers
One of the classic feats of strength strongmen of old would do to test their might was to lever a sledge hammer from the vertical position, down to their head or nose, and then, with their tremendous grip strength, raise it back up to the starting position again.

These days, sledge hammer levering has become a lost art, with even experienced lifters being stopped dead in their tracks at an 8-lb hammer.

In Lever Bigger Hammers, you'll see the EXACT routine I did to FINALLY develop the strength to lever a 16- and even 20-lb hammers.

No matter what hammer you're stuck on, this workout will help you break through your PR's and start Levering Bigger Hammers!


Your Price: $17
Click here for more info: Lever Bigger Hammers
---
Lift the Blob
One of the most famous Grip Strength Challenge items, the term, "Blob," was coined by Richard Sorin, when he set out to lift his half 100-lb original-style York dumbbell head in a Pinch Grip.

Little did Richard know, on top of becoming the first man to ever lift the Blob, he was also the first to discover the highly beneficial training method of Block Weight Lifting.

Complete with a History of the Blob, written by Richard, himself, you'll also discover a wealth of training drills, utilizing Blobs, Hex Blocks, and even plate pinching, to develop the hand strength to finally conquer the 50-lb Blob.



You can become the next Blob Lifter, even if you have small hands.


Just $29
Click here for more info: Train to Lift the Blob
---
Nail Bending eBook
Do you want to feel the RUSH of steel bending under the pressure of your hand strength?

This ebook walks you through every step of the way on your voyage into short steel bending, including a Progression list of steel bars, bolts, and nails that covers all experience levels from beginner, to novice, intermediate to expert.

All of the major techniques are explained, including Double Overhand, Double Underhand and Reverse, as well as other lesser known techniques, like Vertical Style, Heslep Style, and others.

Over 180 pages of instruction, including a 60+ page exercise index that will turn your hands, wrists and lower arms into steel bending weapons of mass destruction.


Just $39.97
Click here for more info: How to Bend Nails
---
Nail Bending: How to Melt Steel with Your Bare Hands
The Nail Bending DVD picks up right where the Nail Bending eBook left off.

This time, I show you in real time how to wrap up your next nail, bolt or steel bar, and bend it with each of the 3 main styles.

Going into even more detail on maximized force production, the Nail Bending DVD will truly make nail bending feel like melting steel with your hands.

You'll also learn how you can use sledge hammers to get your wrists readied for battle with steel, and how you can strengthen every stage in the bending process, from the kink, to the sweep, and on to the crush-down, all while staying injury free!



Prepare to take your steel bending strength up a notch!


$49 + S&H
Click here for more info: How to Bend Steel
---
Napalm Pinch: How to Dominate the Two Hands Pinch
The Two Hands Pinch is one of the staple events of Grip Sport competitions, all over the globe, testing the pinching power of hundreds of men and women each and every year.

The Adjustable Pinch Device was invented in 2004, and since then, the world record in the Two Hands Pinch has become most sought after record in Grip Sport.

You'll learn everything from how to chalk, how to get the best grip the device, the proper technique for optimal pinch output, and the drills that have helped me set multiple National and World Records.


Just $39
Click here for more info: How to Train Two Hands Pinch
---
Neckvember: Thicker Neck in Thirty Days
Let me ask you an important question...Are you a "pencil neck geek?"

Can your neck be described as a "stack of dimes?"

There's few things worse in this world than having a weak, scrawny neck.

It makes you a target, it puts you at a disadvantage, and it looks silly.

Now's the time to start serious neck training.

In the next 30 days, that pipe cleaner you call a neck can be noticeably thicker, stronger, and more muscular.


Just $39
Click here for more info: How to Build a Bigger, Stronger Neck
---
Operation: Gripper Certification
Do you want to certify on the IronMind Captains of Crush #3 Gripper?

Then get this DVD and learn from none other than the legend himself, Paul Knight, a certified Captain of Crush on the #3 and #3.5 grippers..

In this full-length DVD, I grill Paul Knight interview style on how he built his crushing grip strength to heights that allowed him to have closed MULTIPLE #4 grippers over the years, and how you can too!

Together, we share everything you need to know to develop the kind of strength necessary to close the number 3 gripper with the wide-set strength that the certification requires, including proper set technique, training drills, and programming.

Streaming Video: $39 Hard Copy: $49 + S&H


Click here for more info: How to Certify on the #3 Gripper
---
Phone Book Tearing eBook
Phone Book Tearing is one of the classic feats of grip strength of the oldtime strongman performers.

It demands BOTH solid grip strength and proper technique. Even the strongest hands in the world won't be able to rip a phone book in half without first having an understanding of the proper, legitimate techniques.

Phone Book Mass Destruction covers everything you'll need to know to tear massive phone books, including the Grip and Rip technique (widely recognized as the proper form of Phone Book Tearing) as well as other lesser-seen phone book tearing styles. PBMD has been called the world's most complete resource on Phone Book Tearing for good reason - nothing else can touch it.


You Pay: $19.95
Click here for more info: How to Tear Phone Books
---
Push & Crush Gripper Training Workout
Get the Workout that has helped me produce more Gripper Training PR's than anything else I have ever tried in my 10+ years of Grip Training.

This video shows you exactly how I trained, week in and week out, from August of 2012 to June of 2013, and has helped me get closer to re-certifying on the #3 gripper than I ever have been.

The May 2013 Workout of the Month shows you how to combine Upper Body Push Training (Bench Press, Military Press, etc.) with Gripper Training in order to take your gripper performance to new heights.

This method was shown to me by Paul Knight, one of the best Gripper Closers in the United States, and now YOU can implement this training strategy as well.



Grab the Push & Crush Workout, TODAY:


Just $17
Click here for more info: Push and Crush Workout
---
Road to the Record DVD
Have you ever wanted something so bad, that it consumed you? You thought about it when you went to bed, you thought about it when you woke up, and all day long, it was always on your mind?

In 2009, the World Record in the Two Hands Pinch became my OBSESSION. The Road to the Record chronicles my training from October to December of 2009. You can watch from beginning to end every single workout I did in preparation for Gripmas 2009.

Prepare to feel the intensity and you use it to take your training to the next level, too.



Don't feel like training, today? Pop this DVD in, hit play, and prepare to get PUMPED UP.


Just $14.95 + S&H
Click here for more info: Road to the Record DVD
---
Silver Bullet DVD
As if it isn't hard enough just to close big grippers. IronMind had to go and make it even more challenging with the Silver Bullet Hold...

With the Silver Bullet Hold, you close down a gripper onto the Bullet, with 2.5 kilograms hanging from it and hold it for time.

Demanding both gripper strength and holding endurance, the Silver Bullet Hold is the perfect desert for your Gripper Training workout.



This DVD will show you everything you need to know to maximize your performance on this heart-pounded, hand-exploding event.


Just $9.99 + S&H
Click here for more info: Silver Bullet DVD
---
Sledge Only Workout - How to Ready the Wrists for Bending
Steel bending is the one of the most popular Strongman Feats.

But not everyone is ready to just grab some steel and start bending.

I put together the Sledge Only Workout so that ANYBODY who wants to try steel bending can start out with a better foundation of strength through this simple workout that requires just a single sledge hammer.

Complete with proper warm-up methods, recovery drills and the ABSOLUTE BEST leverage exercises for wrist strength, the Sledge Only Workout is something everyone can benefit from who wants the kind of wrist strength that can make nails beg for mercy and steel bars bend under your might.


Just $14.95 + S&H
Click here for more info: Sledge Workout for Steel Bending
---
Stone Lifting Fundamentals DVD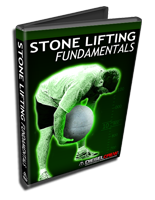 Done all over the world as part of local culture, rites of passage, and competitions, Stone Lifting develops brute strength like no other type of training.

There's something medieval about picking up 300lb stones and loading them on top of a platform. And this DVD shows you exactly how to do it right.

Complete with technique instruction to help you lift you first beginner-level stone to progression methods to train to lift insanely heavy atlas stones, this is the only resource you'll ever need to master the art of stone lifting.

Perfect for first-time stone lifters, seasoned strength enthusiasts, coaches, and strongman competitors.


Your Price: $29.95 + S&H
Click here for more info: How to Lift Stones
---
The Grip Authority Instructional Site
Do you want to build bone-crushing Grip Strength?

Do you have an interest in classic feats of strength, like bending nails, scrolling steel, ripping decks of cards and tearing phone books?

Are you looking for the advantage in Grip Strength competition?

Then you've come to the right place! TheGrip Authority is the foremost website for grip strength and feats of strength.

Join today, and you'll have complete access to members-only content that has been stockpiled at TGA since 2009.

You'll instantly be able to watch videos, read articles, train workouts-of-the-month, and listen to audio interviews with some of the leading subject matter experts in Hand Strength, Strongman Feats, and Grip Sport.


Pay Just $1 for the First 30 Days!
Click here for more info: Join the Grip Authority
---
Training with Napalm's Nightmare DVD
The Napalm's Nightmare is the perfect blend of thick bar grip training, with full body dynamic power.

The Napalm's Nightmare consists of two rolling handles, each nearly 2.5" in diameter.

It connects to a loading pin, which allows you to go as heavy or light as you want or need to.

And when you hook up onto the Napalm's Nightmare, it becomes the hardest kettlebell swing you ever did, and the nastiest two-handed deadlift you ever tried.



Get Your Copy of this Full Length DVD, and find out what else you can do with the Napalm's Nightmare to take your strength levels to new heights!


Just $29.95
Click here for more info: Napalm's Nightmare DVD
---
Two Hands Pinch Workshop DVD
Do you feel like your progress on the Two Hands Pinch has come to a screeching halt?

You'd be surprised how big of an efffect small modifications to your technique can have on your Two Hands Pinch abilities.

In February 2014, I help the first ever Two Hands Pinch Workshop. Over the course of the day, John Manna was able to add nearly 30 lbs to his 2HP, by implementing these small changes you're about to find out.



Would YOU like to add 30lbs to your 2HP? It's possible with this DVD.


Just $29.95
Click here for more info: Two Hands Pinch Training
---
Ultimate Forearm Training for Baseball
It's been said, "if you have weak hands, the baseball field is no place for you." This is because the lower arms, wrists, and hands play such key roles in so many facets of the game.

The Secret Weapon of Baseball strength training truly is Grip Strength.

If you want to hit the ball harder, hit for better average, improve bat speed, and drive the ball for more power, then you need to increase your hand strength.

Ultimate Forearm Training for Baseball covers all the details you need to know to start training your lower arms to start putting up bigger numbers at the plate, improve velocity, movement and control on your pitches, and become bullet-proofed against lower arm injury.


Just $27
Click here for more info: Get Stronger Hands for Baseball
---
Ultimate Sled Dragging Manual
Sled dragging is a beneficial type of training for athletes because of its potential to develop strength, power, speed, and to support restoration.

Now, you and your athletes can get even better results across the board with the Ultimate Sled Dragging Manual.

Inside, you'll be introduced to new spins on classic sled dragging exercises, you'll see how to can use the sled to target your upper body in ways you've never thought of before, and even how you can forge serious grip strength by combining cool and intense grip training tools and methods into your sled work.

If you've grown bored with your sled drag training, get ready for a shot of excitement when you go through the dozens of never-before-seen sled dragging exercises we'll share with you.



Also contains sample programs and workout layouts to get you going right away!


Just $17
Click here for more info: Sled Dragging for Athletic Power
---
Wrist Developer DVD
The Wrist Developer, made by David Horne's World of Grip, is a great tool used to train for superior wrist strength.

It can be used as a warm-up for the hands and wrists and to train the movement patterns of reverse-style nail bending, also. (That means you can save money on steel costs)

The Wrist Developer has also been used in Grip Contests for years.

One thing that's never been available though, is a training resource covering how to use the Wrist Developer for the best results, to hit your personal goals.

This DVD shows you how to get the most out of the device, both for developing general wrist strength and bringing up yourfor reverse bending skills.



Get it today and start making your wrists stronger and more powerful, while also developing a MONSTER GRIP.

Streaming Video: $19.99 Hard Copy: $29.99 + S&H


Click here for more info: How to Train with the Wrist Developer
---
Yoketober
Do you want to build bigger traps? Get a thicker upper back? Rounder shoulders, meatier triceps and just plain cast a bigger, wider shoulder?

Then you need to do some specialized YOKE TRAINING.

The Yoke is the back of the upper torso: the traps, the upper back, the posterior delts and the triceps, and in this program, you'll attack every part of the Yoke every single day for 30+ days, the whole time tracking your goals and seeing how big of a monster you become by the end of the month.

Yoketober includes a full month of daily workouts, exercise demonstrations, and daily motivational pictures and quotes to keep your eyes fixed firmly on the goal of developing a MONSTER YOKE.



Yoketober generally takes place in October, but there's no need to wait. Pick up your copy today.


Just $27
Click here for more info: Yoketober - Build Bigger Traps and Upper Back
---

All the best in your training.

Jedd Johnson, CSCS, Captain of Crush
& 2014+2015 NAGS Grip Sport Champion


---